Official U.S. Rankings
Last Updated: 11.29.2022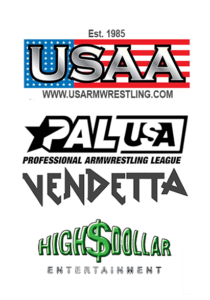 U.S. TOP 15 – RIGHT HAND

1. Roman Gromov
2. Davit Stepanyan
3. Imeda Chincharauli
4. Dylan Burns
5. Kevin Palko
6. Michael Hitt
7. Hunter Noffz
8. John "JayHey" Heynoski
9. Cole Kasper
10. Samuel Teeters
11. Grant Pitcher
12. Josh Berger
13. Kalen Gilstrap
14. Joel Allen Cagle
15. Sam Taylor
* Cody Wood
* David Ebers
* Justin Daugherty

1. Corey Miller
2. Geoff Hale
3. Allen Fisher
4. Simon Berriochoa
5. Devin Bair
6. Dustin Hyatt
7. Chris Mowry
8. Dalton Duncan
9. Paul Vertalka
10. Vazgen Soghoyan
11. Aaron Duncan
12. Josh Koenig
13. Brandon Simpson
14. Jason Tarver
15. Greg Gray
* Ethan Fritsche
* Cody VandeWeerd
* Zack Lee

1. Craig Tullier
2. Paul Talbott
3. Eduardo Tietê
4. Artem Taranenko
5. Zaza Okrotsvaridze
6. Luke Kindt
7. Oleh Moisei
8. Roby Russell
9. Noel Nuñez
10. Richard Durant
11. Bob Brown
12. Bill Logsdon
13. Austin Wade
14. Austin Tevis
15. Luke Pulscher
* Ilyia Saidov
* Brian Malek
* Brian Laferriere

1. Daniel Mosier
2. Adam Wawrzynski 
3. Chad Silvers
4. Roger Kangingham
5. Brandon Ellsessor
6. Brent Rakers
7. Dallas Langston
8. Jason Merlo
9. Joel Hudik
10. A.J. Henson
11. Caleb Ricks
12. Dustin Jelliff
13. Quinlan Mendez
14. Jamie Sheldon
15. Bill Sinks
* David Egyan
* Mika Sakvarelidze
* Steven Logsdon

1. Todd Hutchings
2. John Brzenk
3. Marcio Barboza
4. Pavlo Derbedyenyev
5. Paul Linn
6. Andrei Sharkevich
7. Jordan Sill
8. Jerome Loud
9. Dmitry Kachan
10. Jacob Abbott
11. Ryan Carter
12. Doug Allen
13. Scott Ballinger
14. Jonathon Breda
15. Tucker Keating
* Austin McGraw
* Herman Stevens
* Stanley Peach

1. Jerry Cadorette
2. Dave Chaffee
3. Michael Todd
4. Corey West
5. Derek Smith
6. Tim Bresnan
7. Wayne Withers
8. Nic Stone
9. Ron Bath
10. Chance Shaw
11. Chris Chandler
12. Karl Stanley
13. B.J. Fokakis
14. Austin Jaggers
15. Ben Brooks
* Corey Bresnan
* Devin Gagnebin
* Kody Merritt
U.S. TOP 15 – LEFT HAND

1. Roman Gromov
2. Davit Stepanyan
3. Mike Hitt
4. Michael Hann
5. Dalton Bumgardner
6. Travis Tuggle
7. Kevin Palko
8. Cole Kasper
9. Grant Pitcher
10. Kalen Gilstrap
11. Kris Mikels
12. Paul Fisher
13. John "JayHey" Heynoski
14. Cody Wood
15. Josh Berger
* Jeremy Meservey
* Leruin "Black Ice" Baldwin
* Mike Newman

1. Devin Bair
2. Geoff Hale
3. Dustin Hyatt
4. Josh Handeland
5. Corey Miller
6. Ben Bledsoe
7. Albert Ding
8. Jason Tarver
9. Greg Gray
10. Terry Marc Presson
11. Dan Blanchard
12. Paul Vertalka
13. Aaron Duncan
14. Jack Jacobsen
15. Jackson Lothenore
* Storm Stapleton
* Corey Johnson
* Zack Lee

1. Artem Taranenko
2. Paul Talbott
3. Oleh Moisei
4. Zaza Okrotsvaridze
5. Iliya Saidov
6. Noel Nuñez
7. Austin Wade
8. Maks Taubin
9. Bill Logsdon
10. Richard Durant
11. Brian Laferriere
12. Nick Postel
13. Austin Tevis
14. Roby Russell
15. Ethan Mercer
* Ryan Johnston
* Derrick Johnson
* Dalton Liebschwager

1. Brent Rakers
2. Jason Merlo
3. Michael Grimaldi
4. Brandon Ellsessor
5. A.J. Henson
6. Max Khaperman
7. Dallas Langston
8. Steven Logsdon
9. Anthony Hope
10. Adam Wawrzynski
11. Ferris Durik
12. Matt Craig
13. Caleb Ricks
14. Cody Dollar
15. Miguel Fernandez
* Sean Hancock
* Ronnie Morales
* Tim Lewis

1. Pavlo Derbedyenyev
2. Marcio Barboza
3. Jonathon Breda
4. Jerome Loud
5. Jordan Sill
6. Andrei Sharkevich
7. Gage Jordan
8. Jacob Abbott
9. Scott Ballinger
10. Herman Stevens
11. Tucker Keating
12. Doug Allen
13. Alex Beziazykov
14. Brad Grundy
15. Rodney Gregg
* Caleb Norton
* Stanley Peach
* Jake Wessel

1. Kody Merritt
2. Corey West
3. Michael Todd
4. Austin Jaggers
5. Robbie Topie
6. Paul Passmore
7. Wilton Brock
8. Shawn Lattimer
9. Karl Stanley
10. Derek Smith
11. Alen Hadzi-Pesic
12. Bryce Talton
13. Chris Chandler
14. Ryan Constantino
15. Benjamin LaClair
* Tony Thomlison
* Devin Gagnebin
* Wallace Dilley
Names in Red = Competitors at risk of being removed due to inactivity.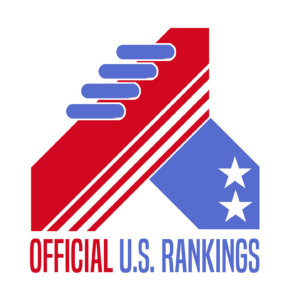 Armfighter Rankings Committee
Josh Handeland | Alex Volteas | Corey Miller | Sean Hancock
The Official U.S. Rankings are determined by the collective submissions of the Armfighter Rankings Committee.
Ranked athletes actively compete and reside in the United States, are listed at their most competitive weight class regardless of country of origin, and are assumed to be performing under IFA regulations.
Alexandros Volteas | Alper Cosar | Leonardo Melo | Constantin Mihai | Kevin Wolf | Andrew Quade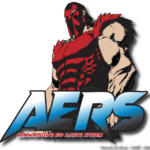 Created by Corey Miller, this system gives all pullers with data a numerical score that is calculated based on individual wins/losses in specific weight ranges.