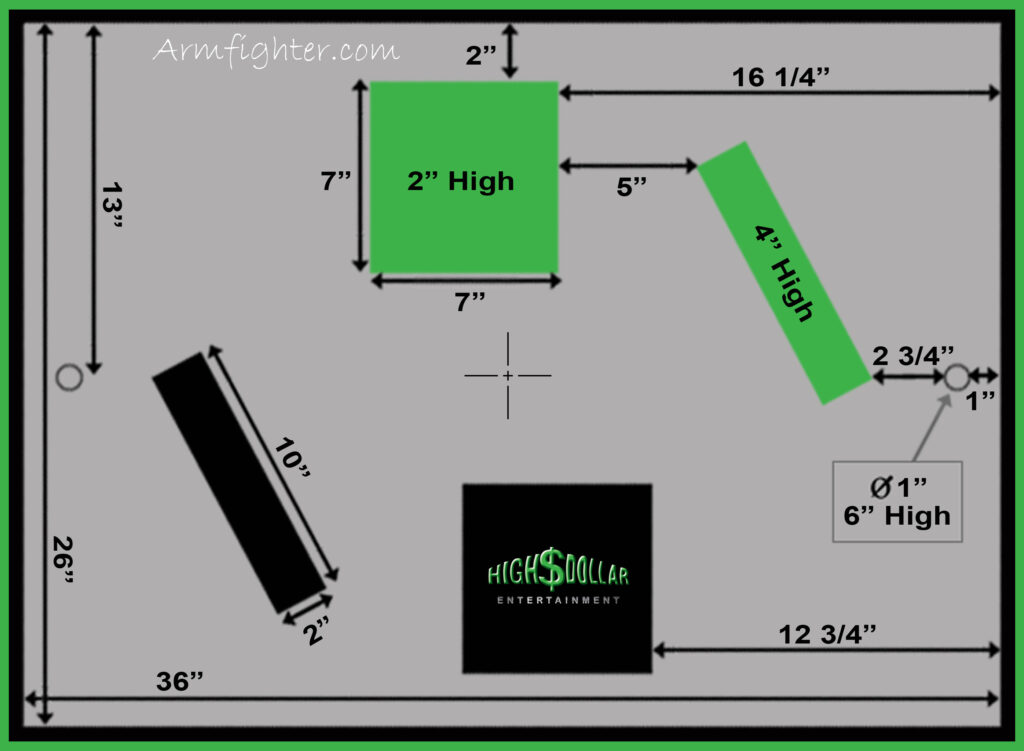 Table Height: 40″ from floor to top of table. (Sit down: 28″)
Table top: 36″x 26″
Elbow Pads: 7″x 7″, 2″ high vinyl covered dense foam set 2″ from the edge.  They should overlap each other by 1/2 to the center.
Pin Pads: 10″x 2″, 4″ high vinyl covered dense foam angled 5″ out from the elbow pad and 2 3/4″ from the hand peg.
Hand Pegs: 1″ diameter, 6″ high placed 1″ from the edge at the midway point.
Reverse measurements for Left/Right.
Rules of Armwrestling
Although all follow a similar structure, different armwrestling leagues have different rules.  You can find them below.